With the increase of pet owners in China, China's pet economy will also further expand. According to data from the Elephant Research Institute, China's pet market reached 221.2 billion yuan in 2019 and reached 295.3 billion yuan in 2020. The market size has doubled in five years from 2015 to 2019, with a compound annual growth rate of 20%.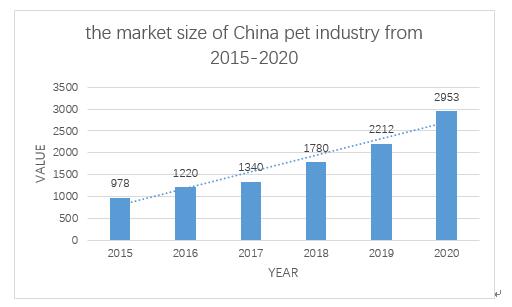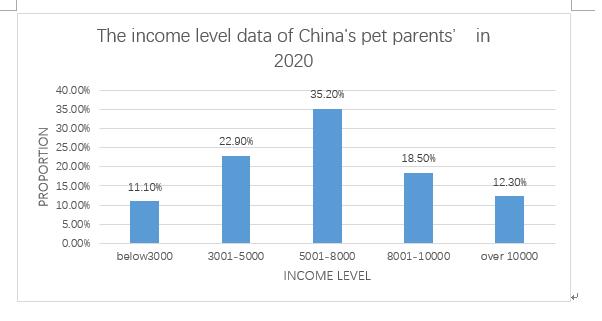 In terms of the number of pets, taking the two major categories of cats and pet dogs as an example, the total number of cats and dogs in cities and towns across the country in 2019 reached approximately 99.15 million, with an increase of approximately 7.66 million compared to 2018.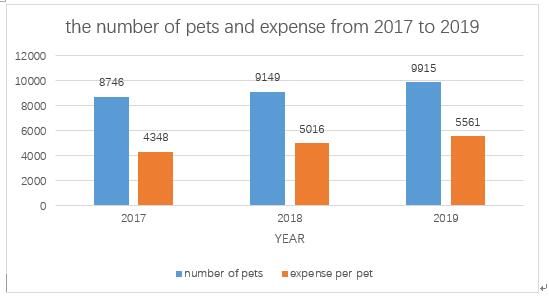 According to the research, pet parents were mostly in first- and second-tier cities in 2020. Among them, first-tier cities accounted for 30.4%, and second-tier cities accounted for 30.4%, both of which are the main sources of pet consumption. Third- and fourth-tier cities accounted for a relatively small proportion of 15.4%. At the same time, domestic cities have also maintained a high growth rate of pet supplies consumption, indicating that people are no longer satisfied with basic consumption, but are paying more and more attention to the quality of life.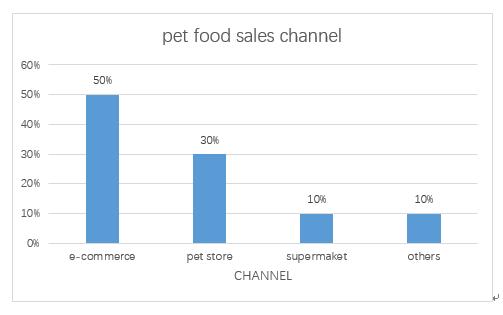 In terms of pet medical care, from the perspective of fixed assets (small scale veterinary hospital with fixed assets below 10 million yuan, and operating area between 200-300 square meters, is usually equipped with simple equipment. Chained veterinary hospital with fixed assets of more than 10 million yuan, operating area of more than 500 square meters, is well-equipped, in standardized management) 90% of pet hospitals have fixed assets of less than 10 million yuan, with an area of about 200-300 square meters.
In terms of turnover, 80.9% of veterinary hospitals have an annual turnover of less than 3 million yuan. At present, pet hospitals in China are still dominated by small and medium-sized individual enterprises, and the market concentration needs to be improved.
In the future, with the improvement of urbanization, the increase of residents' disposable income, and the aging of the population, China's pet industry will continue to expand.
Contact: Ms. Meadow Zhang, Ms. Lisa Pang
Email: zhanghj@chgie.com, panglx@chgie.com
Tel: +86-10-88102269/2346
Website of CIPS Online Show: https://online.cipscom.com/
Website of CIPS:http://en.cipscom.com/