Location: 382 Yuejiangzhong Road, Guangzhou, China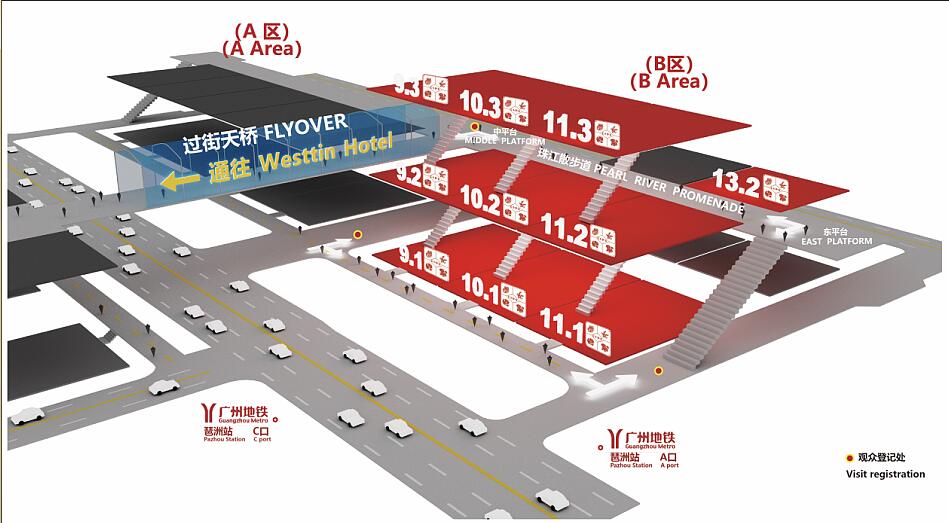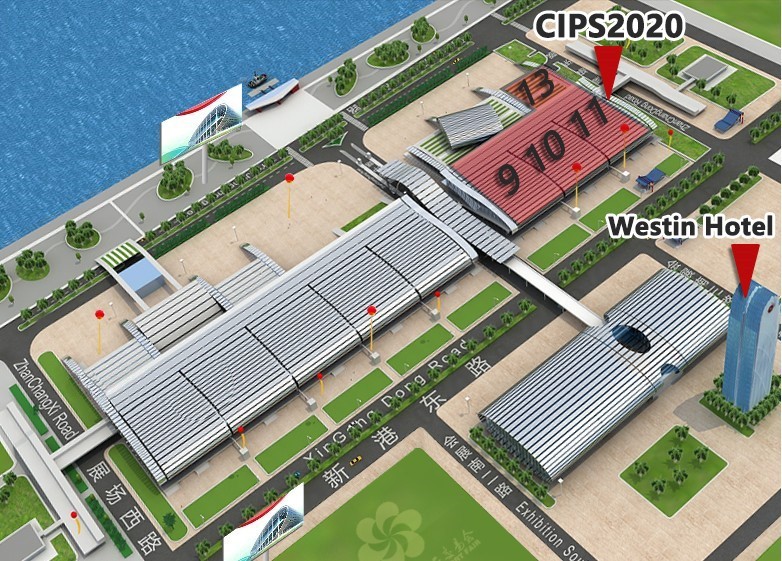 From Airport
The new Guangzhou Baiyun International Airport is in the northern city of Guangzhou, about
28 km from the city center.
Taxi
Please tell the taxi driver to drive you to Pazhou Complex B—CIPS show site,or show the
the Chinese characters as follow: 进出口商品交易会琶洲展馆 B 区 Guangzhou City Taxi
priced at 2.60rmb/km, starting price at 10rmb/2.5km, and the oil surcharge is 2 rmb. Invoice is available in the taxi.
The trip takes about 50 min, cost around 170 rmb (including the highway tolls).
Airport Express Line
The trip takes about 15-60 min, cost from 13 - 36 rmb, and depends on the distance.
Metro
Take Line 3 from the airport then transfer to Line 8 at Kecun Station, then get off at Pazhou Station.
Bus
City buses: Visitors can reach China Import and Export Fair Pazhou Complex by bus No.20,
No.139, No.229, No.262, No.505, No.583, etc.