Ad in Official Catalogue
Deadline:Oct. 2019
Contact: Ms. Ling Ren
Email: renling@chgie.com
Tel: 86-10-88102345
| | | |
| --- | --- | --- |
| Item | Specification | Price (RMB) |
| Back Cover | 170mm*240mm | 20000 |
| Inside Front Cover | 170mm*240mm | 18000 |
| Inside Front Page Spread 1 | 340mm*240mm | 16000 |
| Inside Front Page Spread2 | 340mm*240mm | 15000 |
| Inside Back Cover | 170mm*240mm | 14500 |
| Inside spread | 340mm*240mm | 14000 |
| Inside Full Page | 170mm*240mm | 8000 |
| Inside Logo | | 1000 |
| Book Mark | 60mm*150mm | 15000 |
Ad on Supplies
Ms. Ling Ren, email: renling@chgie.com, tel: 86-10-88102345
Item
Price (RMB)
Ad on Strap of the badge
38000/20000 strap
108000/60000 strap (Exclusive)
Ad on professional visitor badge
20000/10000 badge
70000/≥40000 badge (Exclusive)
Ad on the back of the ticket
30000
Ad on tote
50000/10000 bag

Ad on Show Directions

For booth area larger than 36m² only, 2000 RMB/logo. 10 exhibitors in each hall.
Full page spread at the back of the map, 50000RMB
New Products Showcase
Meadow Zhang, tel: 86-10-88102269 email: zhanghj@chgie.com
Intro: New Products Showcase aims to display the latest products of pet and aquarium. With intense pre-show promotion, your product will be in the spotlight.
Products will be displayed on a 100cm long showcase. Each show space is 50cm*70cm at the price of RMB 3000.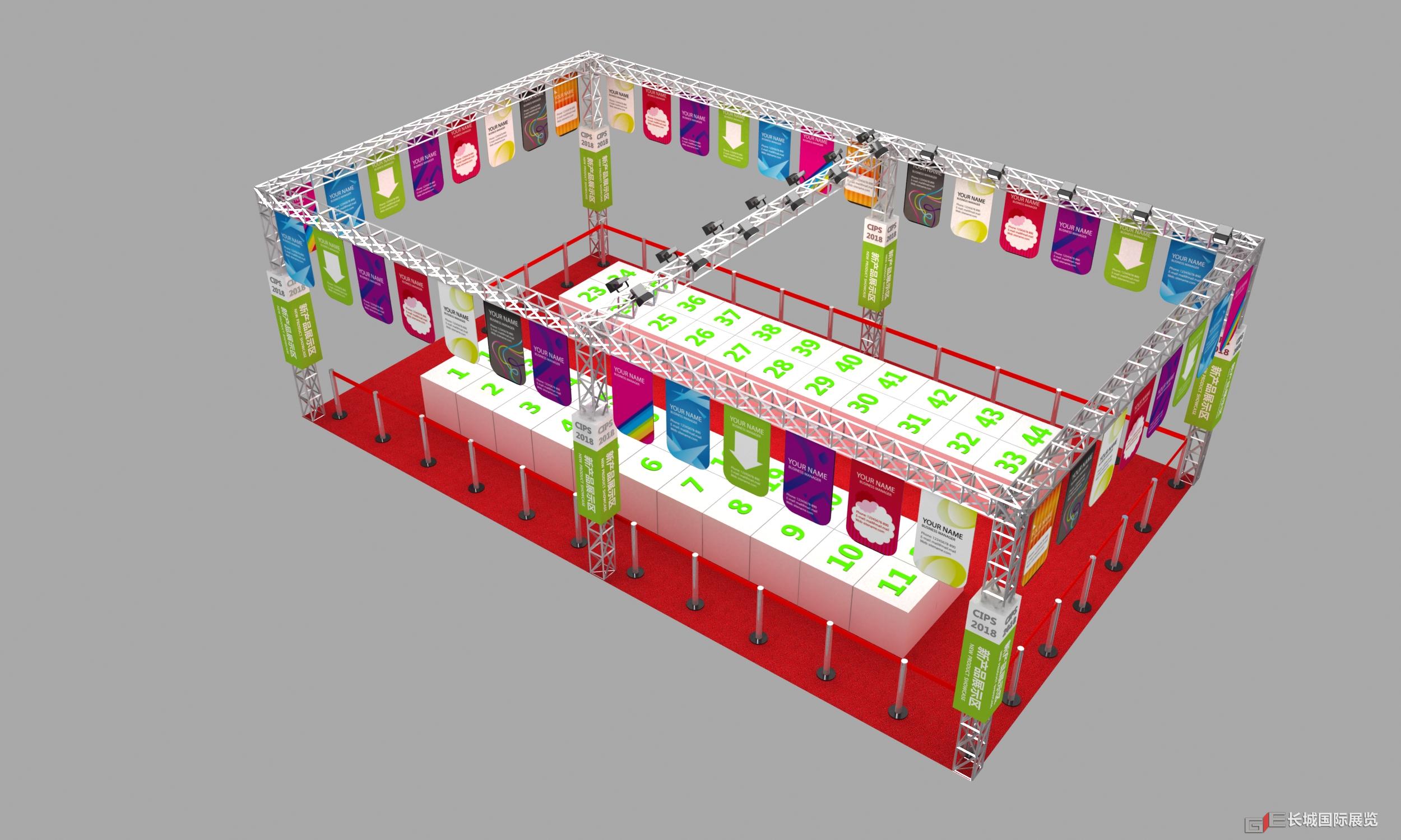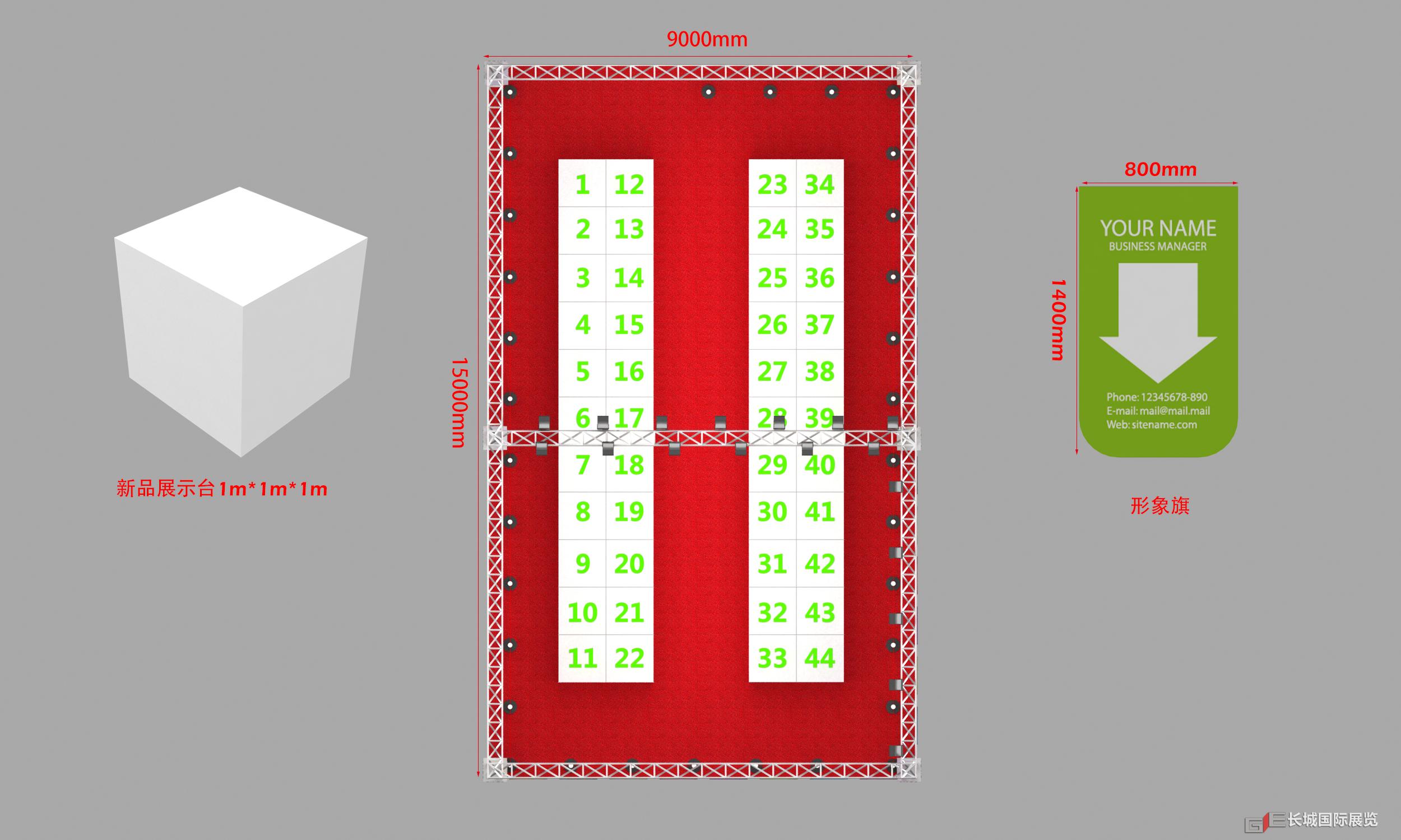 Participation
Please hand in the application form before Oct. 2019
1. Number of show space ____________
2. Company Name__________________
3. Product name, introduction and picture
4. Contact_________________________
5. Date of product first enter mainland market (Must after Nov 30, 2016)
Notes:
We do not display living animals.
Security will be arranged but the organizer is not responsible for any lost or damage to your exhibits.
The shape and size of the display table might vary.
Runway Show
Meadow Zhang, tel: 86-10-88102269 email: zhanghj@chgie.com
How to stand out among thousands of products? CIPS provides you a stage to promote your products. CIPS firstly combines pet, model and pet supplies together as a new way to launch new products. CIPS continues to offer a great chance to launch new product, promote band and enhance company image with the theme of Fashion, Novelty, Glamour and Harmony.
Sponsorship
GPFA Sponsorship
Meadow Zhang, email: zhanghj@chgie.com, tel: 86-10-88102269
GPFA is a high-end CEO club that pools together top leaders from pet industry worldwide.
Sponsorship for CIPS Ornamental Fish Contest
The organizer is to hold the very first CIPS Ornamental Fish Contest during the show to represent the highest level of ornamental fish contest in China and spread its influence worldwide. We welcome all kinds of sponsorship, including equipment.
Enquiry
Contact: Ms. Lixia Pang, Ms. Yoko Wang
Email:panglx@chgie.com, wsyz@chgie.com
Tel: +86 010-88102346/2271
On-site Advertisement
Ms. Ling Ren, Tel: 81-10-88102345, Email: renling@chgie.com
Please refer to CIPS Venue Advertisement plan and contact ad department of the venue.