(3:00 p.m. Sept. 20, 2017 Beijing, China)On behalf of CFA (China Aquascape Association) and CIPS (China International Pet Show), we are very pleased to officially announce the winners and world ranking of the top 100 of the first CIPS Global Aquatic Plants Aquascaping Championship, or 'The Great Wall Cup' as the global aquascapers would like to call it!
Our thanks and respect goes out to all participants worldwide. We received an amazing and promising amount of over 1.000 entries for the first edition of our contest!
Judges filled in their scores, total scores have been counted, the final results are out!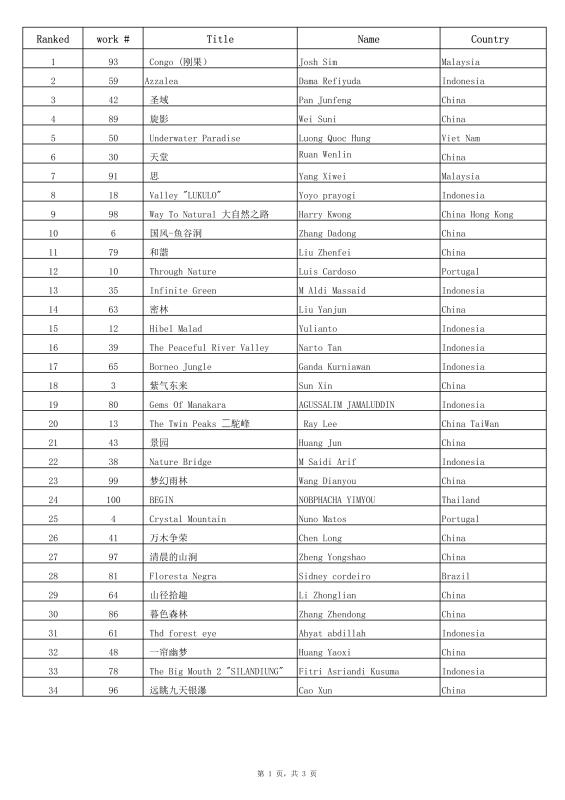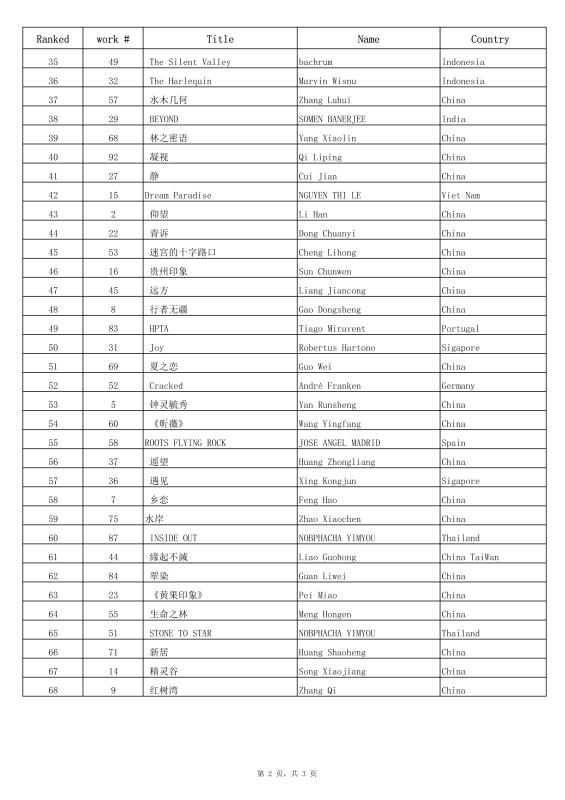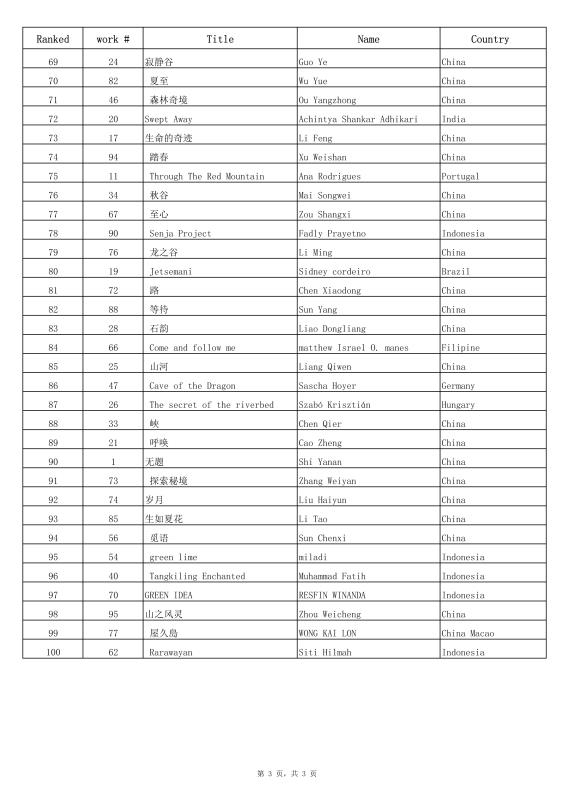 A special word for the big winner, Mr. Josh Sim from Malaysia! His aquascaping power has reached heroic levels this year! Congratulations Josh!
A total of 250.000 RMB of prize money will be pided under the winners!
RMB 100.000 for the Champion!
RMB 50.000 for the runner up!
RMB 20.000 for number 3!
RMB 5.000 for ranking no. 4 to 10,
RMB 3.000 for ranking no. 11 to 20 and RMB 1.500 for ranking no. 21 to 30!
A big award ceremony will be kept at CIPS in Shanghai on Saturday November 18th, 2017. The top 100 photo's will be revealed on this day and the winners will receive their awards. We kindly welcome you all to join us!
On November 16 to 19 during CIPS, eleven teams of 33 aquascapers will compete live on site in Shanghai, including China, Japan, Thailand, Malaysia, Indonesia, Singapore, Viet Nam, Taiwan, Hong Kong & Macao, Europe, Brazil. Our winner Mr. Josh Sim will represent Malaysia Team during the live contest.
For more information & visiting CIPS, please check on the website:
Contacts:
Lisa Pang, or Yoko Wang
Phone: +86-10-88102346, or +86-10-88102271
panglx@chgie.com; wsyz@chgie.com