CIPS Smart Products Release (Season One)

Smart Product Zone aims to display the latest smart products of pet and aquarium. CIPS 2019 Smart Product Zone is located in Hall 5.1.
"Head Brand" Dogness: You have to watch the CIPS Pet Smart Zone
Dogness Pet Smart Zone
Booth No.:4.1 4B1-80
Dogness re-launch CIPS Ten new products will launched
This year's China International Pet Aquarium Supplies Exhibition is just around the corner. As the world's leading pet smart technology product brand, Dogness is also preparing for the brand feast of the pet industry.
Anyone who has been to CIPS knows that Dogness is one of the big names that have to be seen in more than a thousand booths.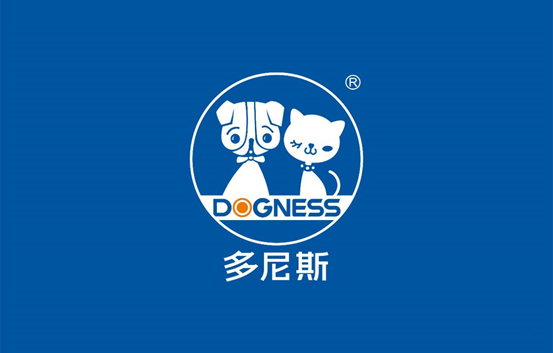 Since its development in 2003, Dogness has three major segments: pet intelligence, pet traction, and pet care. It plans to increase the pet health care sector and gradually build a pet IoT platform linking pets and owners, eventually forming a "four major plates. A platform" of the ecological chain model. The concept of "pet smart ecosystem" was first proposed by Dogness.
In the past 16 years, Dogness has sold its products to 69 countries and regions around the world with the concept of "Your love is our love". The international first-class performance and quality of products are self-evident. Starting from the traction series, Dogness "conquered" the European and American markets and became the first Chinese pet leash in 2017 (stock code: DOGZ).
After the transformation of "smart change", Dogness has made a comprehensive effort in the field of intelligence and developed a series of pioneering intelligent products for pets and owners. This time CIPS, Dogness brings the top ten smart new products that cover eating, drinking, playing and wearing, as well as a new booth that is more spacious and cool, which will show people a more scientific and comfortable life.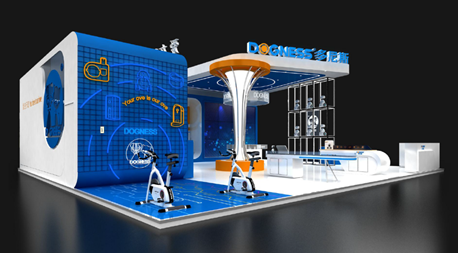 Hot products unveiled in the pet smart zone
As the leader of pet smart products, Dogness will present the most popular smart new products and the most popular classic products this year in the smart pet zone of CIPS 2019.
In the wave of "smart" pet products, from the Dogness smart pet robot, smart feeder, smart camera treater, to the latest APP feeders, automatic water dispensers for small pets, etc., Dogness has extended and upgraded under four categories: feeding, drinking, teasing and wearing.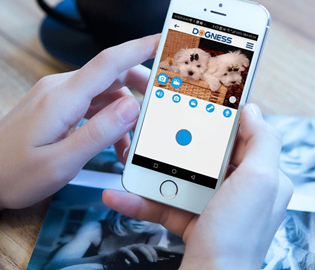 The application software "Dogness APP", which serves Dogness' smart products, is the core of the research and development of Dogness's pet IoT platform. Simple mobile phone operation has changed the complicated management mode and helped improved the quality of life of pets and owners.
So, in the end, what kind of smart products will be launched in the CIPS,let us take a quick look!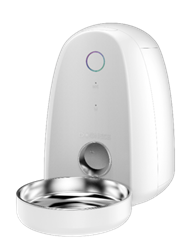 Dogness APP Feeder mini
Designed for small pets
Remote operation by mobile phone, timed quantitative feeding
With Jam-free, insufficient food warning,dual power protection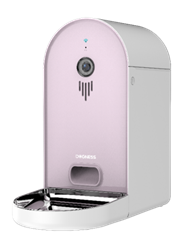 Dogness Smart Cam Feeder
One of the most popular smart feeding products
Visual, controllable, voice-enabled,full functioning
Mobile remote control, timed quantitative feeding
Jam-free, Anti-power off, easy to clean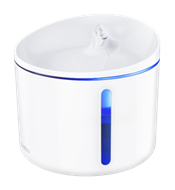 Dogness Water Fountain mini
Smart new products for cats and puppies
Imitating the natural spring water
Multiple filtration, drinking is "reliable" water
Ultra-quiet water pump, quiet companion, don't bother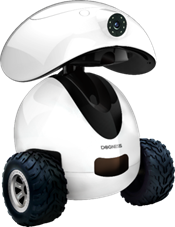 Dogness Smart Ipet Robot
The first intelligent robot in China to accompany pets
Mobile remote control Live view pet dynamics
360° free displacement, voice friendly interaction
Feeding snacks and manipulating lasers to tease
Create a self-media dedicated to pets
Dogness Smart CAM Treater
Suitable for urban office workers to look after "left-behind pets"
APP intelligent remote control can take pictures, video
Feeding snacks + voice call Enjoy interactive fun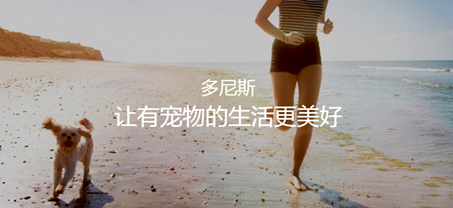 ※ ※ ※ ※ ※