CIPS 2017:
Asian industry meeting ends on a high note.
The 21st China International Pet Show (CIPS) was held in Shanghai from 16 to 19 November 2017, organised annually by China Great Wall International Exhibition Company. Buoyed by the continued growth in the pet market in China and in Asia as a whole, the show once again proved an important industry meeting point for pet supplies in the region. Some 60,000 visitors attended this year's event, held at the National Exhibition and Convention Center in Shanghai, which also recorded 1,293 exhibitors. The overall exhibition area totalled 116,429 m².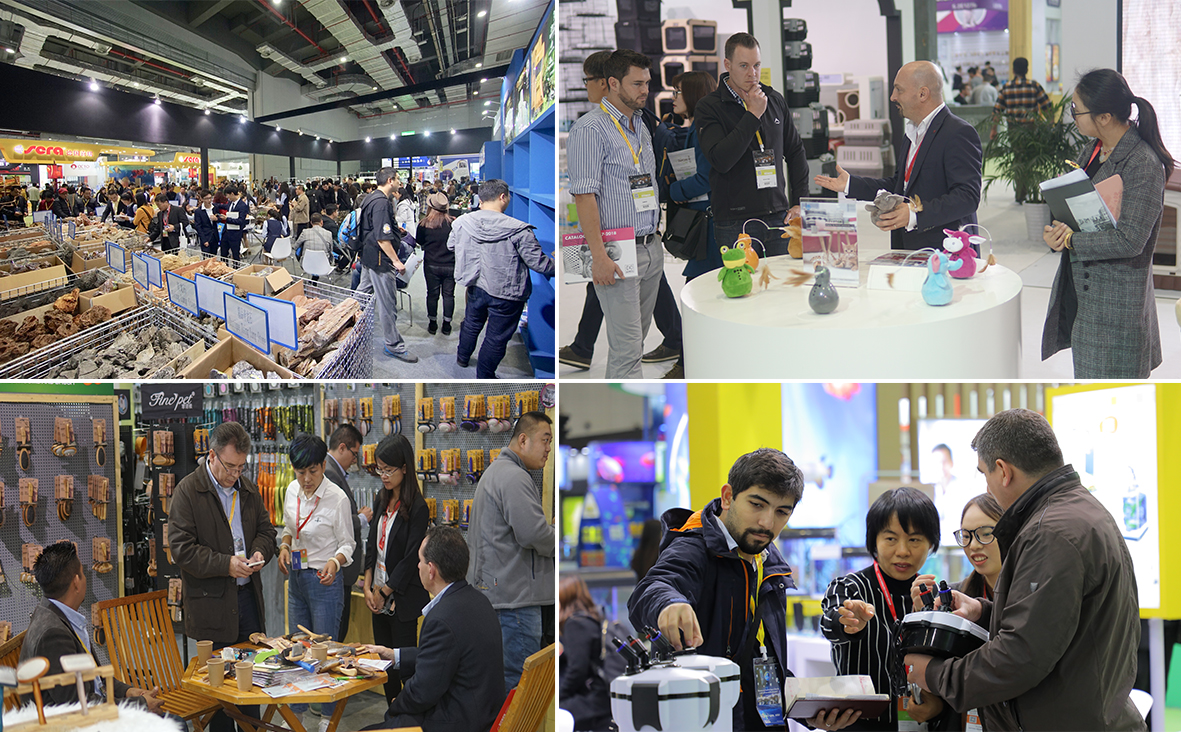 China International Pet Show is one of the most important trade shows for pet and aquarium supplies in Asia. The range of products on offer covers feed, nutrition and care products, through to housing options, toys and digital gadgets for pets. The aquarium segment was also well looked after, with 366 companies representing this field in 2017 – around 28 percent of the 1,293 exhibitors. CIPS brought together exhibitors from 23 countries, with Germany, South Korea, Italy and Japan being the leading exhibitor nations, after China itself. A total of 285 companies (22 percent) travelled from outside China to Shanghai for the show. For international exhibitors in particular, CIPS is a perfect stepping stone into Asia. "CIPS is the ideal platform for gaining a foothold in the Asian market," confirms Dennis v. Houten of D. van Houten Import-Export B.V., a global aquarium wholesaler based in the Netherlands. "We are more than happy with the contacts we made and the visits to our stand."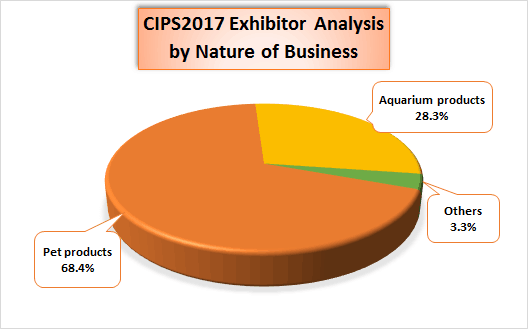 56% of the International visitors were from Asia, 23% from Europe, 12% from North America, 5% from South America, 3% from Oceania and 1% from Africa. The top ten countries of International visitors were: Korea, Japan, USA, China Taiwan, Germany, UK, China Hong Kong, Australia, Brazil and Russia.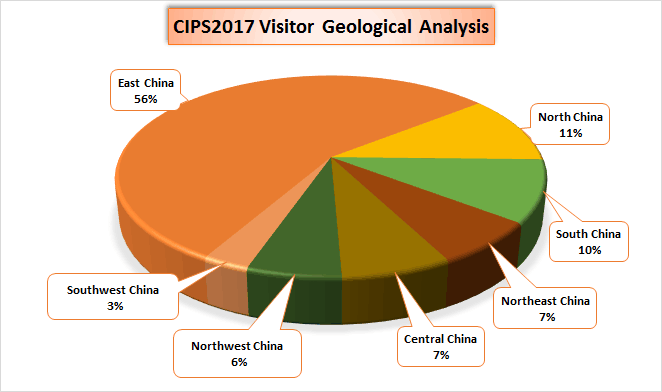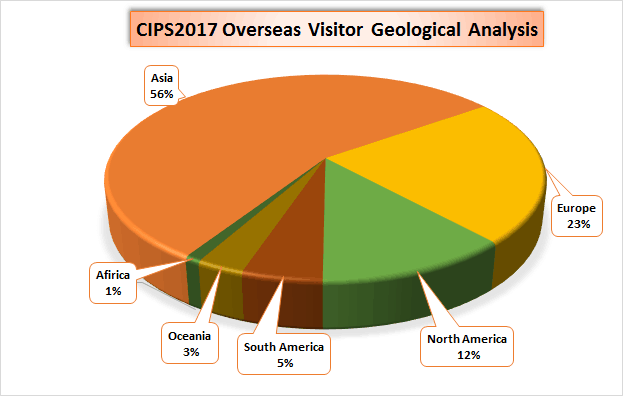 51% of the trade visitor came from pet industry, 47% were from aquarium industry, and 2% were from other category. Within the industry, 23.2% of the visitors were retailers, 22.5% were distributors, agent covered 19.7%, manufacturers took up 14%, 13.7% were merchants, media occupied 2% and the rest 4.9% were from other category.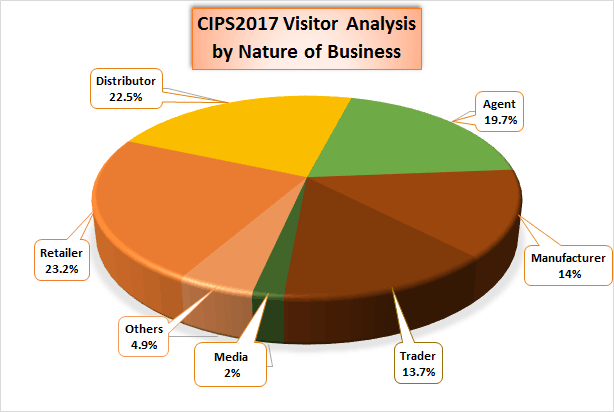 The Global PETS Forum Asia was held for the third time in 2017. This top-level event, held the day before the trade show opened, is aimed at leading industry representatives around the world, and this year offered insights in the area of "Innovations". The show itself included a wealth of product presentations, a presentation dedicated to new developments, and two major international competitions: a jury of experts rated fish from all around the world in sixteen categories at the CIPS Global Ornamental Fish Championship; and a new addition this year was the CIPS Global Aquascaping Championship, in which eleven three-member teams of aquascaping practitioners selected from a field of 1,000 applicants demonstrated their skills live at CIPS.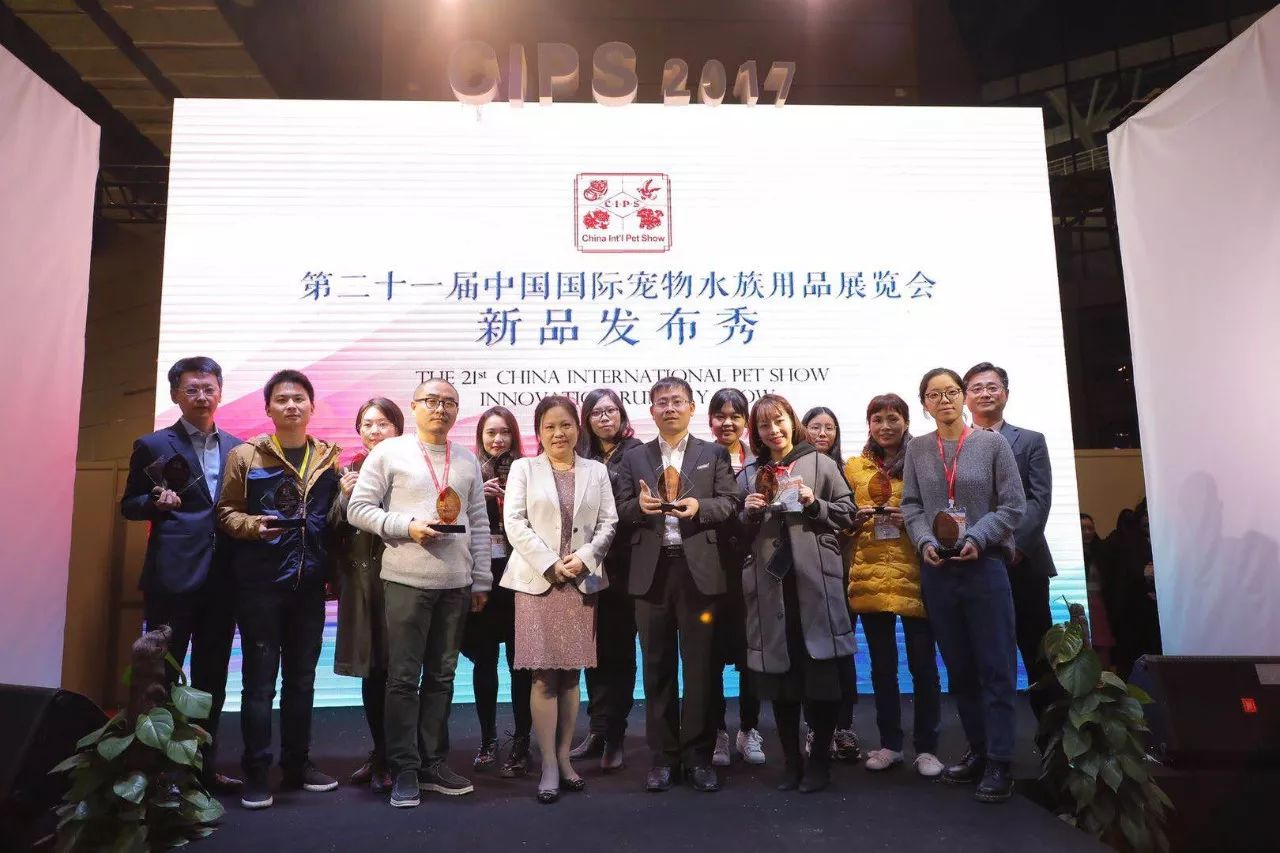 The next China International Pet Show will be held from 27 to 30 September 2018 at the China Import & Export Fair Complex in Guangzhou, as previously in every even year. "Anyone wishing to reach Asian market or those who hoping to intensify their existing contacts in Asia can benefit from CIPS," says Yang, General Manager of GIE.