Global Pet Business
Use the challenges of the interesting Chinese import and export pet market!
5th edition of the GlobalPETS Forum Asia (China: Shanghai, November 19th)
The Chinese pet market is still a booming market, although the economic growth is increasing slower as we are used to. On Contrary, the Chinese pet consumer look to spend on what really makes them happy, that is their pets. There beloved kitty eats only the best of the best, it means imported safe pet food. They also invested heavily in state-of-the art automated products and accessories.
What do we offer you to benefit from it?
To enable you, does matter if you are from Asian or International, to benefit from the attractive Chinese Im- and export market we do offer during the 5th edition of the GlobalPETS Forum Asia an attractive workshop program. It allows you to pick out the speakers which fits the best to your needs.
In the plenary sessions we do offer market information from the Chinese, European and the North American market.
During the workshops their is a wide offer of lectures which vary from speakers about food regulation, case studies of successful market launches in the Chinese pet market, Needs and interests of European, US and Chinese Private Investment companies in the pet market.
These all amounts a bunch of other speakers.
This program is offered on Tuesday the 19th of November , the day before the CIPS will start.
You can apply for the CIPS Innovation Award 2019
On the evening of Tuesday the 19th of November the CIPS Innovation Awards 2019 will be handed out.
Every body can apply for this Award, handout in several categories:
- Pet food
- Pet accessories
- Small Animals
- Aquaria
An international judge panel will judge the applications.
The products must have been launched since October 2018.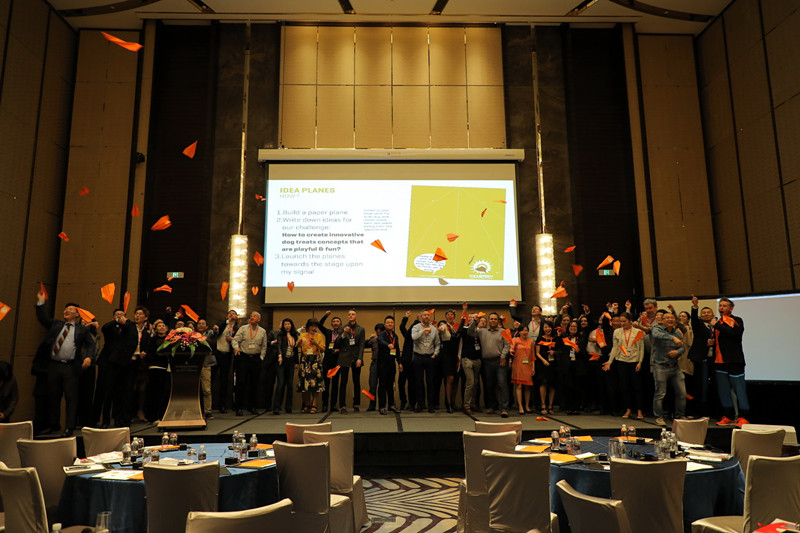 All further requirements and application, please contact:
Ms. Lisa Pang
Tel: 86-10-88102346
Ms. Ms. Meadow Zhang
zhanghj@chgie.com
Tel: 86-10-88102269
[Previous] China Pavilion Embraces Global Pet Expo with Sma