Chinese breeders have been breeding and improving albino red swordfish for more than 30 years. It's now one of the most well-known local ornamental fish in China. The first competition standards for swordfish was set up by China Fisheries Association, Ornamental Fish and Shrimp Division. Cooperating with the Association, CIPS has successfully held the Global Ornamental Championship for four years. The most experienced judges and breeders are invited to the show. Visitors will see the most fantastic albino red swordfish in CIPS.
We are looking forward to meeting you in Shan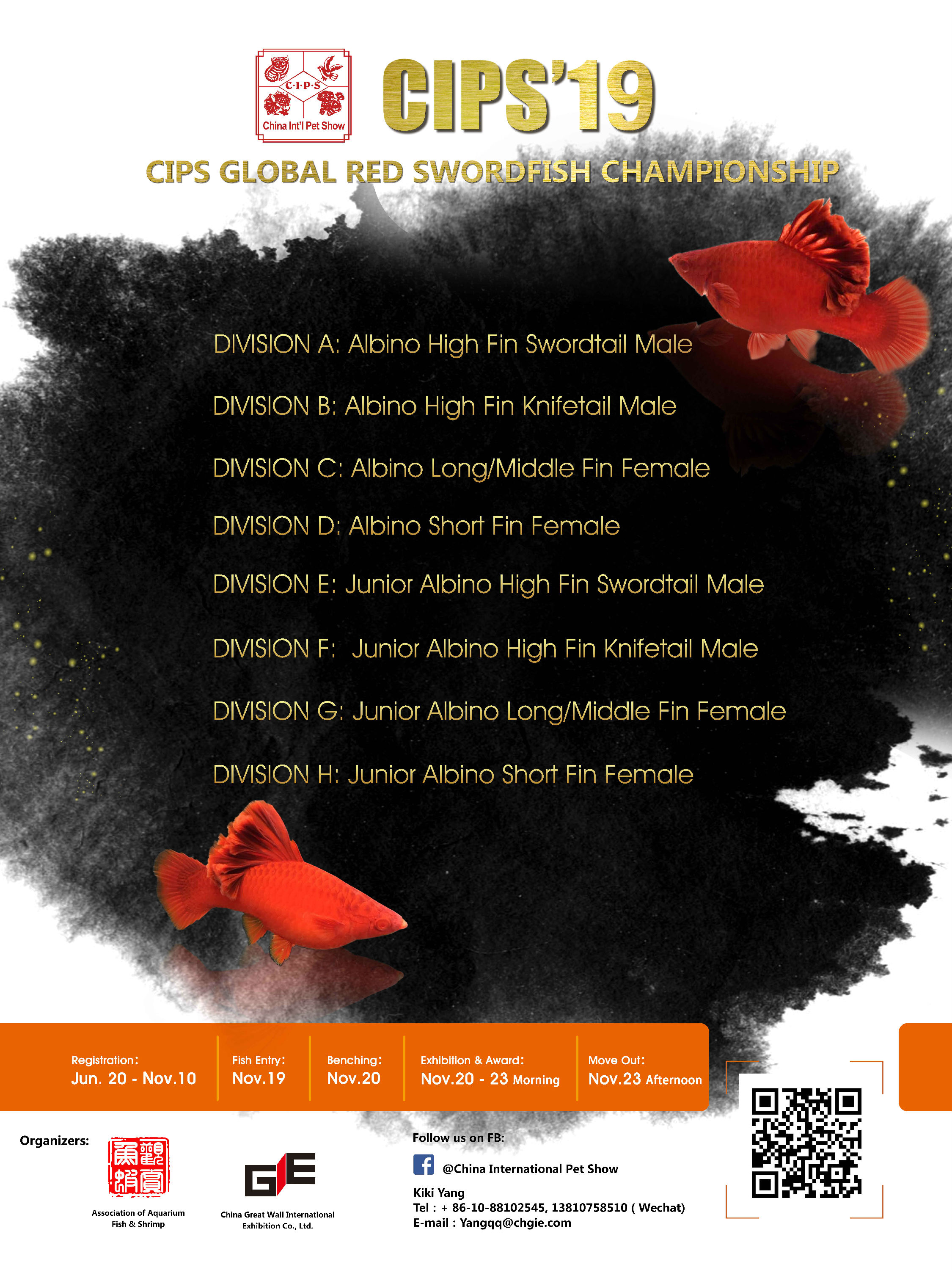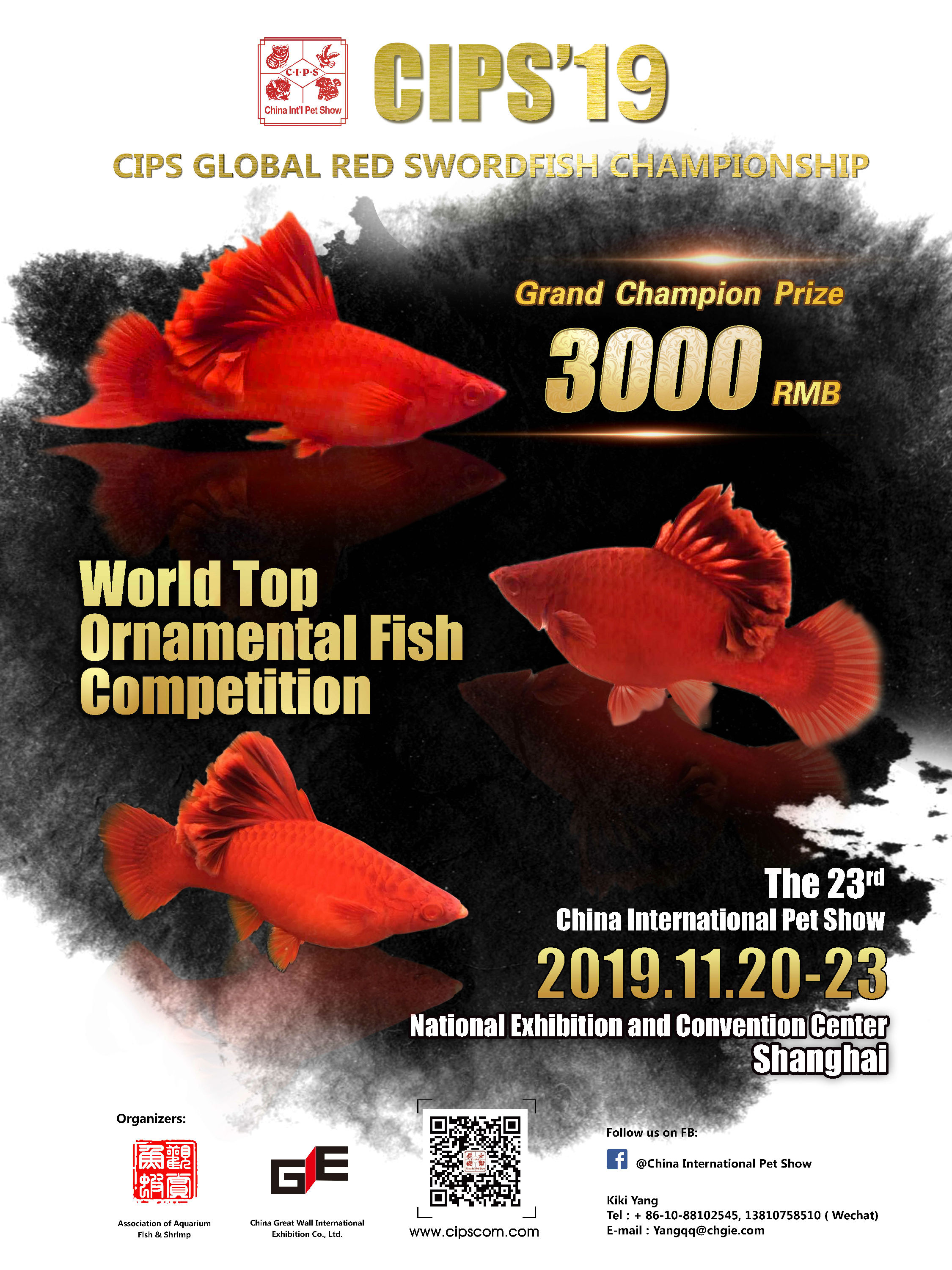 ghai this November.

Prizes
Grand Champion: RMB 3,000 + Trophy+ Certificate
Division Champion:RMB 200+ Trophy+ Certificate
Division 2nd Place/3rd Place: Trophy+ Certificate
Application
Entries can be submitted through the following link:
https://www.wjx.top/jq/25030953.aspx
Contacts:
Ms. Kiki Yang 86-10-88102545 yangqq@chgie.com
Ms. Lisa Pang 86-10-88102346, +86-18511301838, panglx@chgie.com
About CIPS & CIPS Ornamental Fish Championship:
With 1,500 exhibitors on 130,000 sqm and 65,000 international visitors from 100 nations/regions, CIPS (http://en.cipscom.com/) has an impact on the industry on the largest scale. CIPS has been crowned as the most valuable gathering for both pet and aquarium industry. CIPS launched its Ornamental Fish Championship in 2016 with 10 contest categories and will increase up to 20 different contest categories in 2019. In 2017 the championship received attention from over 660,000 people on social media and the number increased to over 3 million in 2018.